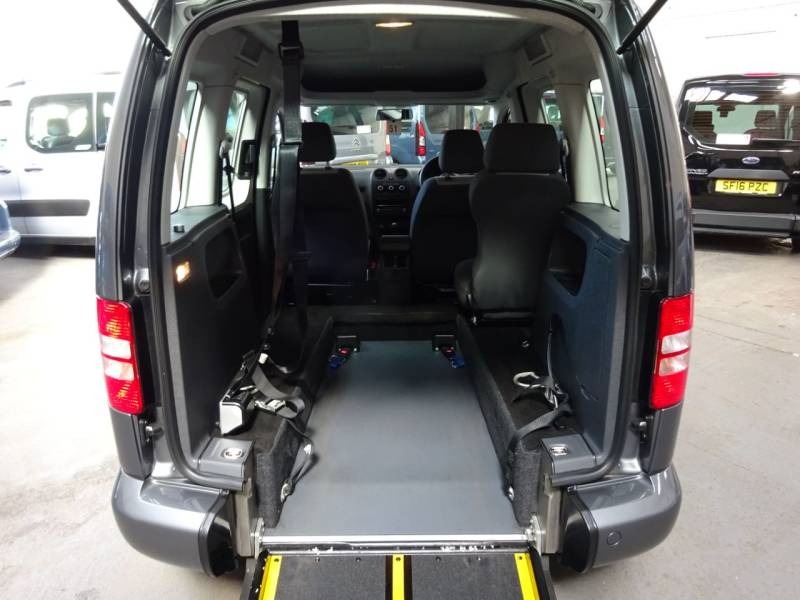 Compact wheelchair accessible vehicles
When the time comes to upgrade or even purchase your very first wheelchair accessible vehicle, or WAV for short, you might be researching which make or model is best for you. Compact WAV's are great for getting about, but also much easier to park in space constrained areas. Large WAV's take up more room and are often harder to access in car parks and public spaces.
Well fear not, here is our rundown of the best compact wheelchair accessible vehicles to help you get from A to B easily and comfortably:
What to look for in a WAV
It's important when searching for your next WAV, that you know what you need for your own personal circumstances.
You can head over to our recent article which details exactly what you should look for in a WAV before making that final decision. This includes the number of seats, how the wheelchair will access the vehicle and what you will primarily be using the vehicle for.
This is the selection of vehicles we have in stock here at Wholesale Car Company so we would be happy to show you around the vehicles and let you see for yourself just how adaptable they really are for wheelchair users.
1. Peugeot Partner
The Peugeot Partner can accommodate up to 4 passengers (including wheelchair user), so there's plenty of space for the whole family to get about. There is a ramp fitter to the rear to allow the wheelchair to easily access the vehicle and the lowered floor and 4 point securing system ensure safety during journeys.
The Peugeot Partner offers excellent visibility, with a large windscreen and thin pillars to reduce blind spots.
Inside the vehicle, you've got plenty to make your drive easier, from cup holders to a storage box to keep things tidied away from the driver and their passengers.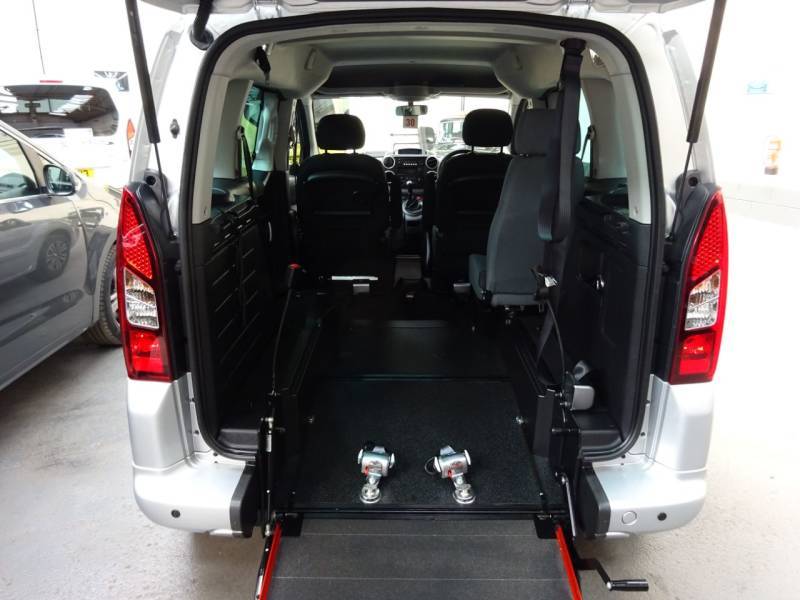 2. Citroen Berlingo Multispace
Similar to the Pegueot Partner, the Citroen Berlingo Multispace is of a compact size and offers plenty of space for the driver and their passengers.
The rear ramp, lowered floor and 4 point securing system means transporting the wheelchair user into the vehicle is quick, easy and most importantly safe.
There's lot of features with the Berlingo Multispace that make your life easier, from electric windows to below seat storage options.
As well, there's also ISOFIX points if you need to secure a car seat.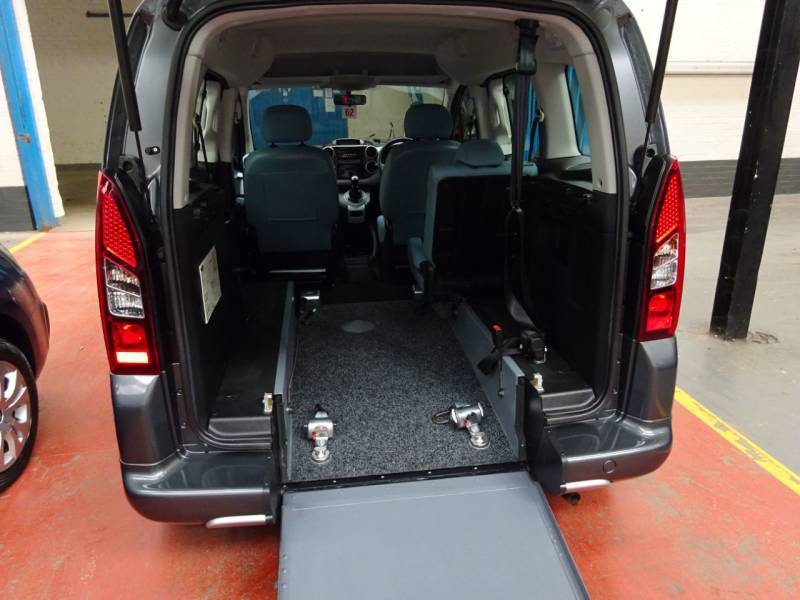 3. Volkswagen Sharan
Probably one of the larger compact WAV's and suitable if you need additional seats for your passengers, the Volkswagen Sharan can accommodate up to 4 passengers (including wheelchair user). You can benefit from a power tailgate as well as a powered access ramp which leads to a lowered floor. The 4 point securing system keeps the wheelchair in place during the journey.
There's privacy glass giving the passengers a more comfortable and enjoyable journey as well as plenty of safety and driver assist features which include a brake assist system, anti-collision system and stability control, as well as parking distance sensors and low tyre pressure indicator.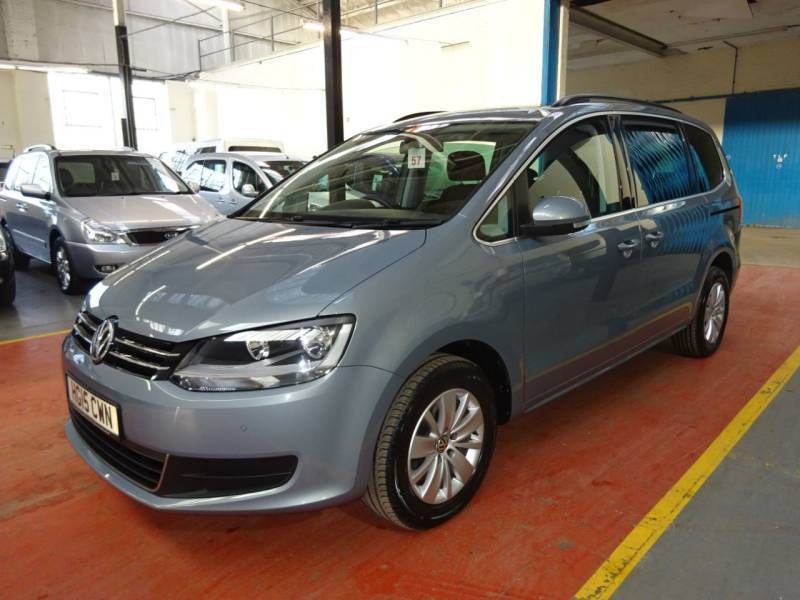 4. Volkswagen Caddy
The Volkswagen Caddy can accommodate up to 3 passengers as well as the wheelchair user, so there's plenty of room to accommodate the whole family on day trips and weekend adventures.
When it comes to emissions, the Caddy is in the lower of the groups, meaning it's incredibly efficient to run and ongoing costs are kept as low as possible.
For added convenience, there's a remote boot door release, making it easy to access the vehicle, especially during a weekly shop where you will have your hands full after your trip. There's also plenty of storage options, including a storage box, underseat storage and even a refrigerated storage compartment.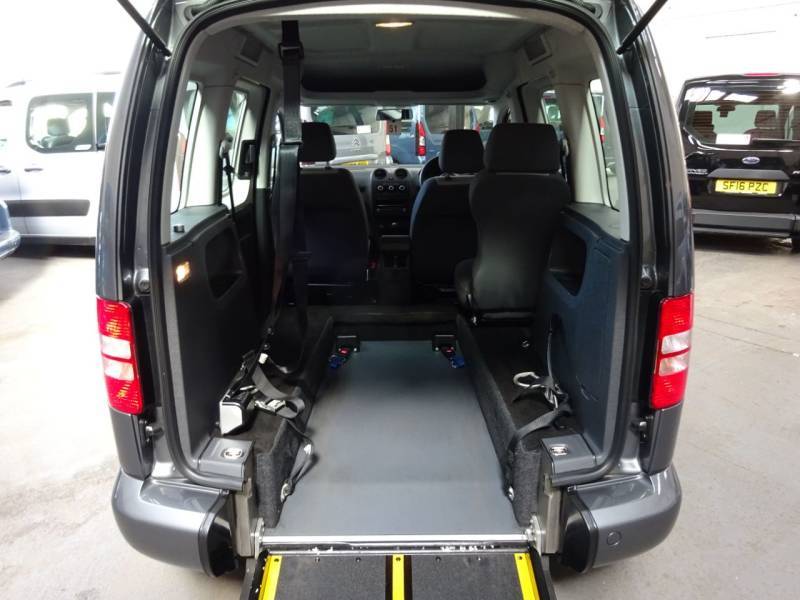 5. Volkswagen Caddy Maxi
If you need something with additional space, the Volkswagen Caddy Maxi has room for 5 passengers plus a wheelchair, so there's no shortage of room for everyone to travel together.
The remote boot release makes accessing the vehicle as easy and quick as possible, especially when you might have your hands full.
There's plenty of comfort features included as standard, from a front centre armrest, air conditioning and a ventilation system.
As standard there's a range of safety features such as brake assist system, stability control and Isofix preparation.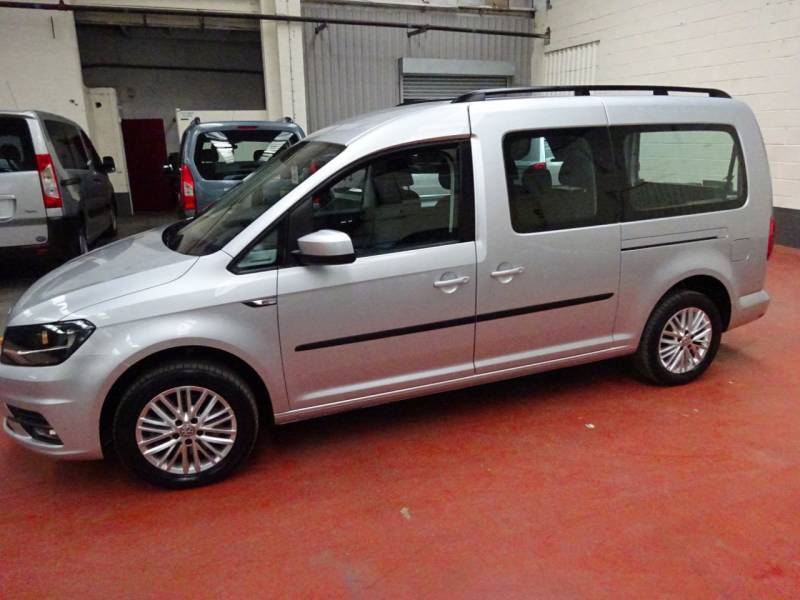 If you would like more information on any of the wheelchair accessible vehicles, simply get in touch with us and we would be happy to help.
Latest News