Used Vehicle Search
Used Vehicle Search
Wheelchair Accessible Vehicles (WAV's) from Wholesale Car Company
Don't let disability inhibit your freedom
Discover the incredible flexibility of Wheelchair Accessible Vehicles
Whether you are buying a wheelchair accessible vehicle for yourself as a chair user who wants to regain their independence, or for a relative or partner, the car will play an important role in enabling you or your loved one to get out and about.
What is a Wheelchair Accessible Vehicle?
Wheelchair accessible vehicles, or "WAV' for short, is a vehicle that allows a wheelchair user to stay in their chair whilst in the vehicle or allow a wheelchair user to tranfer into the driving seat using a combination of technology. It is an important purchase, and one that will greatly improve the quality of life for any wheelchair user. However, choosing a vehicle can be daunting. This is likely to be the first wheelchair accessible vehicle you have bought, so you may be unsure what to look for. Wholesale Car Company understands this, and we will be there throughout the whole process to understand your needs and help you find the perfect wheelchair accessible car for your needs.
What Wheelchair Accessible Vehicles are available
Here at Wholesale Car Company, we have a huge range of wheelchair accessible vehicles for sale, available for people with disabilities, from smaller 3 seat cars to larger 8 seat vehicles, and are able to suit the needs of most chair or scooter users, including different sizes and models of chair/scooter. We also have a range of options depending on whether the wheelchair user will be a passenger or driving the car.
What vehicles can be adapted for wheelchairs
There are a number of vehicles from popular manufacturers that can be adapted for wheelchairs, including the Peugeot Partner, Citroen Berlingo, Volkswagen Caddy and Vauxhall Combo to name a few.
How a wheelchair accessible vehicle is prepared
On arrival, each wheelchair adapted vehicle is assessed for paintwork and interior condition and the necessary modifications and repairs are taken care of immediately. Each wheelchair adapted vehicle is then fully serviced and safety checked before being delivered to the customer. If an adapted car is out of the manufacturer's warranty, we will provide your vehicle with a 12 month comprehensive warranty.
Vehicle with the wheelchair user as a passenger
The wheelchair accessible vehicles (WAV's) for sale accommodate a wheelchair user as a passenger, without them having to leave their chair or scooter, have a lift or ramp installed at the rear of the car and a space where the wheelchair can be secured. This can be either in the backseat area or in the front passenger seat, depending on your preference, the type of chair and vehicle availability.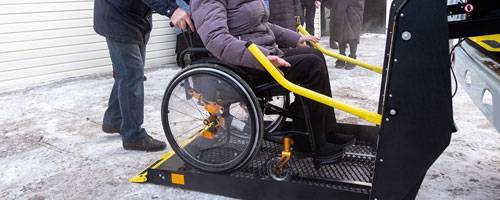 Drive from wheelchair vehicles
Drive-from-chair vehicles, as the name suggests, are for people who are able and wish to drive despite being in wheelchair. These vehicles are likewise equipped with lifts and ramps, but the wheelchair user can continue through to the driving seat, where their chair can be secured and tailored controls are installed. Again, there are many different options available here, from hands-only driving controls to specially adjusted pedals.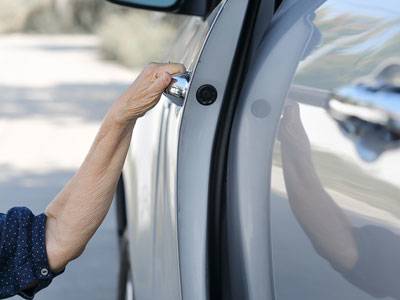 We are happy to talk you through all the possibilities. Situated just 7 minutes from junction 26 of the M1 in the East Midlands, we are perfectly positioned to cater to customers from all over the country. Further, we're also able to provide home demonstrations for those less able to travel.
Quality, Pre-Owned WAV for Sale

At Wholesale Car Company, we're proud of the condition in which our wheelchair access cars leave us.

Our stock consists mainly of one-owner, ex-Motability wheelchair adapted cars, all of which are displayed under cover.

Find us on The Accessible Planet - wheelchair accessible