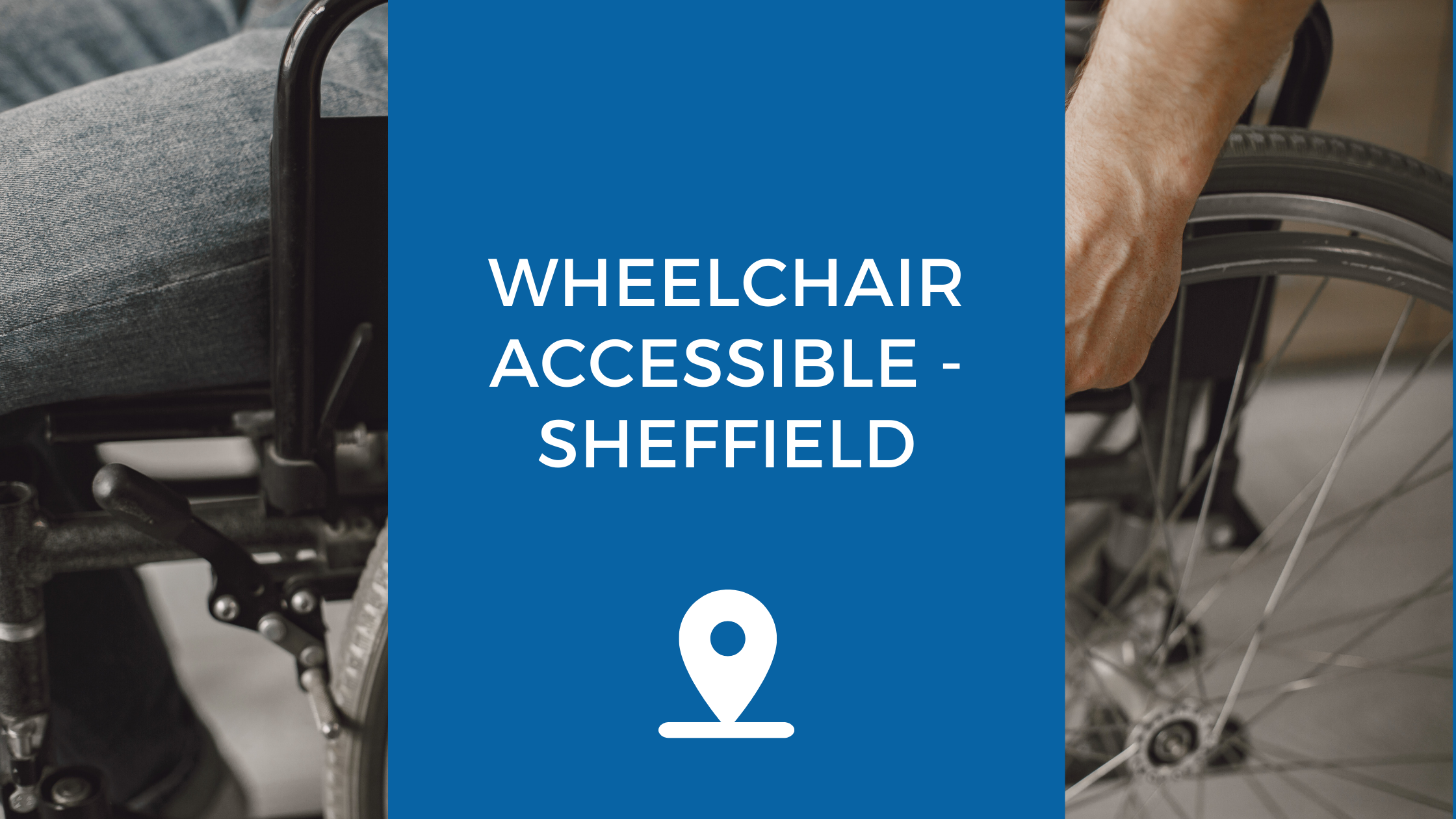 Wheelchair Accessible Sheffield
Sheffield, located in the heart of England, is a vibrant city known for its rich history, cultural heritage, and stunning landscapes. For individuals using wheelchairs, exploring a new city may come with challenges.
However, Sheffield has made significant strides in becoming a wheelchair-friendly destination. In this article, we will guide you through accessible restaurants, visitor attractions, and wheelchair-friendly parking options in Sheffield. Whether you're a local resident or a visitor, you'll find this comprehensive guide helpful in discovering the inclusive side of Sheffield.
Accessibility in Sheffield
Sheffield prides itself on creating an inclusive environment for all. The city has worked diligently to ensure wheelchair accessibility across various sectors, including dining, entertainment, and transportation. Thanks to these efforts, individuals using wheelchairs can enjoy the city's offerings without limitations.
Wheelchair-Friendly Restaurants
Cafe Rouge: At Cafe Rouge, you'll find spacious interiors that allow for easy maneuverability for wheelchair users. The restaurant provides accessible seating options, making it comfortable for individuals with mobility challenges. The staff is attentive and accommodating, always ready to assist guests with any specific needs.

Ego: At Ego, you'll find wheelchair-friendly entrances that provide easy access to the restaurant. Inside, the spacious layout allows for comfortable navigation, with ample room between tables for wheelchair users. The staff is well-trained and attentive, ensuring that guests with mobility challenges feel welcome and supported.

South Street Kitchen: The cafe features a wheelchair-friendly entrance, allowing easy access for individuals with mobility challenges. Inside, you'll find a spacious layout that accommodates wheelchair users comfortably. The staff at South Street Kitchen is known for their friendly and welcoming nature, always ready to assist guests with any specific requirements.
Visitor Attractions with Wheelchair Accessibility
Sheffield Cathedral: This architectural masterpiece not only showcases stunning Gothic design but also provides wheelchair access throughout the premises. Visitors can explore the cathedral's rich history and enjoy its tranquil ambiance.

The Millennium Gallery: An iconic art gallery in Sheffield, the Millennium Gallery boasts wheelchair accessibility, enabling everyone to appreciate the impressive exhibitions and artistic displays.

The Peace Gardens: These beautifully landscaped gardens offer wheelchair-friendly pathways and seating areas. Visitors can relax and admire the picturesque surroundings while immersing themselves in the city's natural beauty.
Wheelchair-Friendly Parking
If you have a Blue Badge, you can park in designated disabled bays across Sheffield, which are located on the following streets:
Millsands (8 bays)
Mulberry Street (2 bays)
Norfolk Street (5 bays)
Pinstone Street (2 bays)
Cambridge Street (2 bays)
If you would prefer to park in a council run car park, the following car parks allow Blue Badge holders to park for free:
Workhouse Lane (2 bays)
Silver Street (1 bay)
Carver Lane (2 bays)
Rockingham Street (1 bay)
Devonshire Green (1 bay)
Exploring Sheffield's Accessibility Initiatives
Sheffield's commitment to accessibility extends beyond restaurants, visitor attractions, and parking facilities. The city has implemented various initiatives to ensure inclusivity:
Accessible Accommodation: Many hotels and guesthouses in Sheffield including Mercure Sheffield St Paul's Hotel & Spa and Premier Inn Sheffield City Centre, which offer accessible rooms and facilities for individuals with mobility challenges. These accommodations prioritise comfort and convenience for all guests.

Accessible Events: Sheffield hosts numerous inclusive events throughout the year. From accessible music festivals to art exhibitions, these events cater to diverse audiences, ensuring everyone can participate and enjoy. Both Sheffield Utilita Arena and The Crucible are both wheelchair friendly.
The Importance of Inclusive Tourism
Inclusive tourism is crucial for creating a more equitable and accessible society. By prioritising accessibility, Sheffield not only enhances the experiences of individuals with disabilities but also promotes diversity and inclusivity. Wheelchair-friendly restaurants, visitor attractions, and parking options are just the beginning of a broader movement towards a fully inclusive city.
Sheffield has emerged as a shining example of a wheelchair-friendly destination. With its commitment to accessibility, the city offers a wide range of wheelchair-friendly restaurants, visitor attractions, and parking facilities.
Whether you're a local resident or a visitor, you can explore the vibrant city of Sheffield without limitations. By embracing inclusivity, Sheffield has fostered a welcoming environment for all individuals, regardless of their mobility challenges.
Latest News