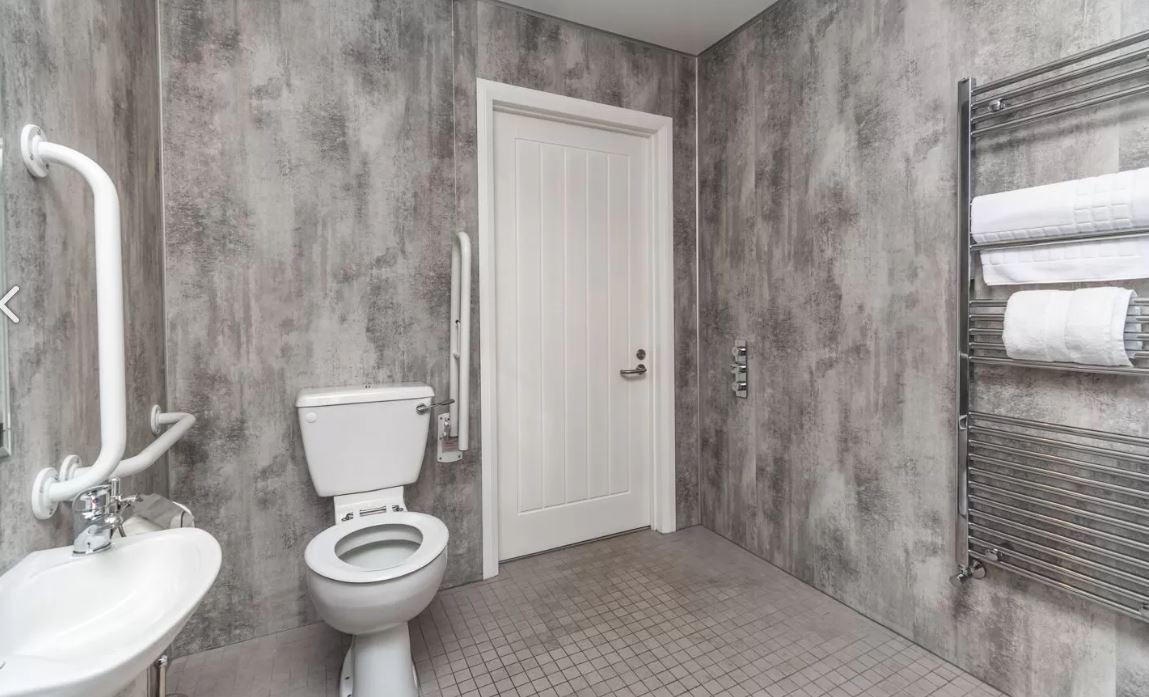 Wheelchair Accessible Holiday Cottages
If you're thinking of taking a staycation and you are a wheelchair user, there shouldn't be any limitations with the accommodation you choose. Hotels are often slightly harder to navigate due to their location and the age of the building can make the hotel less accessible.
Another option is to book a wheelchair accessible holiday cottage instead – this way you have complete freedom and can move around at your leisure, without having to rely on hotel staff.
No matter what region of the UK you are looking to visit, there are plenty of wheelchair accessible cottages available:
North Yorkshire (Dales and Moors)
Sunday Cottage – Grosmont
Grosmont is a truly wonderful village to visit, especially if you enjoy exploring heritage and want to get out and about in nature.
The main attraction in Grosmont is the North Yorkshire Moors Railway which features a 1950's style station to take you back in time.
Sunday Cottage has wheelchair access through wider doors, there's an external ramp entrance and a ground floor bedroom complete with accessible en-suite bathroom. This cottage is considered as 'one of Britain's best equipped holiday properties for those with mobility issues' by the Yorkshire Post.
South Newlands Farm Cottages – York
If you're looking to explore the historic city of York, South Newlands Farm Cottages sit around 7 miles South of the city and are completely accessible.
Level access is available to all areas and each cottage is spacious, has an en-suite wet room and has natural surroundings.
If you or your guest requires additional assistance, the cottage can offer the following; shower chair, overbed table, mobile hoist and reclining chair, which is standard in all cottages.
The Dairy – Leyburn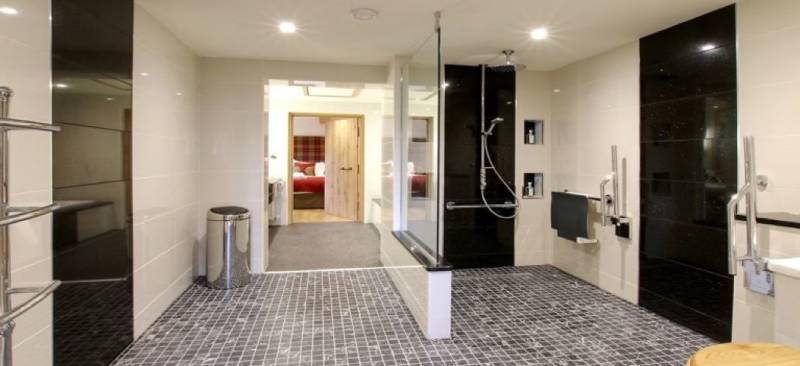 The thought that has been put into the accessibility involved with the renovation of The Dairy in Leyburn is exceptional.
The cottage provides facilities to aid guests with mobility, hearing and visual impairments. Some of the facilities that come as standard, include an induction loop, shelves that can be pulled down to a lower level, accessible bath, reclining chairs, space under the hob for a wheelchair to sit and an accessible wet room/bathroom. The bedroom has a fully accessible fire exit for your safety, that leads onto a paved patio area so you can enjoy the views.
Cornwall
Court Farm – Bude
Court Farm is located close to the beaches of Bude and some of the cottages have access through a private porch (a ramp is available upon request). The wheelchair accessible cottages have an open plan living area and are across one level so there's no need to leave your wheelchair to access other areas of the cottage.
There's a fully equipped kitchen and paved patio areas for easy access.
Charmilie – St Keverne
Adapted to be specialised accessible holiday accommodation, Charmilie includes a ceiling hoist, a profiling bed, a wet room and wide ramps to the entrance area.
There is an accessible en-suite with wet room and the living area is open plan, making it easy to get about.
The garden area is enclosed and can be accessed using a ramp so you can enjoy the warm summer evenings.
Cumbria and the Lake District
Knott Lodge – Sedbergh
Designed to be completely accessible, Knott Lodge is accessible via a ramp from the paved patio area. Inside, the living area is open plan so getting around is easy and stress free.
The bathroom is also completely accessible, with a walk in shower and the bedroom is not segregated by a wall or door, so you should be able to access the entire lodge using your wheelchair
Sam's Cottage – Keswick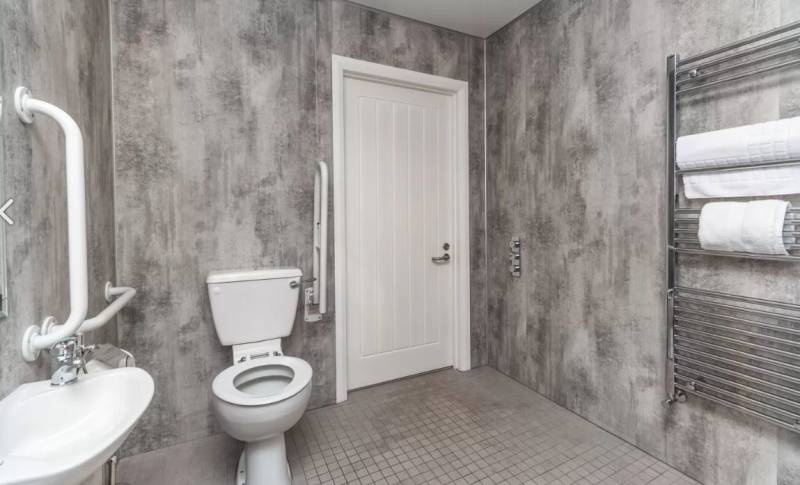 Sam's Cottage has been specifically designed with cerebral palsy sufferers in mind and is fully accessible.
The entrance to the cottage is via a ramp which leads to a wide hallway.
The living area is open plan so there should be no issues getting around and you'll find a fully accessible modern wet room. All sockets and light switches are at accessible heights.
Norfolk
Stud Cottage – Buxton
Set across one level, Stud Cottage is fully accessible with wide doorways, ramp access via the front door and a walk in shower.
There are patio doors that open out onto the patio/garden area so you can enjoy some fresh air on those warm summer evenings.
The kitchen is spacious and has plenty of space to manoeuvre about.
Now that you have found a wheelchair accessible holiday cottage, why not take a look at some of the wheelchair accessible walks that are available. If you are looking to upgrade your Wheelchair Accessible Vehicle, see what we have in stock for you to test drive.
Latest News