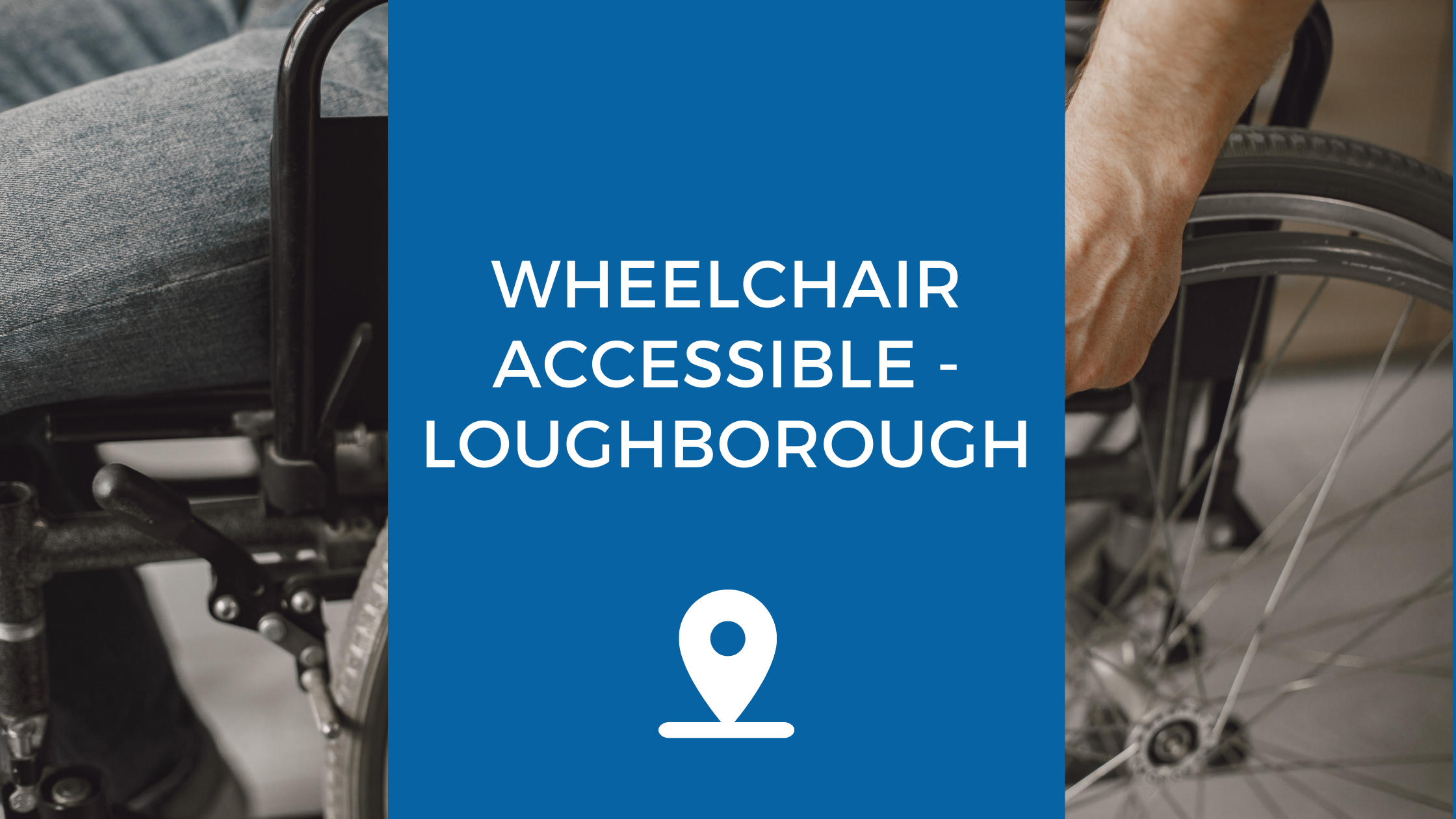 Wheelchair Accessible Loughborough
If you or someone you know is a wheelchair user, you might be wondering whether Loughborough is accessible to wheelchair users. The good news is that Loughborough has taken significant steps towards accessibility, and there are plenty of accessible things to do in the town.
In this article, we will explore some of the wheelchair accessible places and activities in Loughborough, as well as provide tips and recommendations for a hassle-free visit.
Located in Leicestershire, Loughborough is a charming town that boasts a rich history and beautiful architecture. Home to Loughborough University, the town has a vibrant student population, which has led to a lively and diverse cultural scene. Whether you're interested in exploring local history, experiencing the arts, or simply enjoying the great outdoors, Loughborough has something for everyone.
Wheelchair Accessible Transport
One of the first things to consider when planning a visit to Loughborough is transport. The town has excellent public transport links, including a train station and regular bus services. Both the train station and buses are wheelchair accessible, with ramps and designated spaces for wheelchair users. It's worth noting that some of the older buses in the fleet may not have fully accessible facilities, so it's advisable to check with the bus company before traveling.
Accessible parking in Loughborough
If you are a Blue Badge holder, you can park for free in Loughborough at the following car parks; Granby Street (3 hours) and Southfields Road (3 hours).
There are other car parks in the city that have disabled parking, but charges do apply.
Accessible Places to Visit
Loughborough has a range of wheelchair accessible places to visit, from historical landmarks to modern attractions. Here are just a few examples:
Charnwood Museum
Located in the heart of the town, Charnwood Museum is a must-visit for anyone interested in local history. The museum is fully accessible, with ramps, lifts, and wide doorways throughout the building. Exhibits include interactive displays, artefacts, and multimedia presentations, making it an engaging and informative experience for all visitors.
Queen's Park
If you're looking for a peaceful retreat in the heart of Loughborough, Queen's Park is the perfect place to visit. The park features beautiful gardens, a boating lake, and a range of sports facilities, all of which are fully accessible. There are also plenty of benches and seating areas throughout the park, making it a great spot to relax and enjoy the scenery.
Loughborough Town Hall
For those interested in the arts, Loughborough Town Hall is a fantastic venue that hosts a range of events throughout the year, from theatre productions to music concerts. The building is fully accessible, with ramps and lifts throughout, and there are designated wheelchair spaces in the main auditorium.
Accessible Places to Eat
Loughborough has a wide range of accessible places to eat, from traditional pubs to modern restaurants. Here are a few examples:
The White Hart
Located in the town centre, The White Hart is a traditional pub that serves a range of delicious meals, including classic British dishes and international cuisine. The pub has step-free access and an accessible toilet, making it a great option for wheelchair users.
The Basin
If you're looking for a modern, stylish restaurant, The Basin is a great choice. The restaurant serves a range of international dishes, with a focus on fresh, locally sourced ingredients. The building is fully accessible, with step-free access and an accessible toilet.
Wheelchair accessible trails
If you're a wheelchair user looking for accessible trails near Loughborough, there are several options to consider. One great option is the Outwoods, a woodland area located just outside Loughborough town centre. The Outwoods has several accessible paths that are suitable for wheelchair users, as well as plenty of benches and seating areas to rest and take in the scenery.
Another option is the Swithland Woods, located a short drive from Loughborough. The woods have several accessible trails, including the wheelchair-friendly Black Rocks Trail, which takes visitors through beautiful woodland and offers stunning views over the surrounding countryside.
Finally, Bradgate Park is another great option for wheelchair users looking for accessible trails. The park features several accessible paths, including the disabled-friendly Riverside Walk, which takes visitors along the River Lin and offers beautiful views of the park's many deer.
As always, it's important to check the accessibility of any trails or parks before visiting to ensure that they meet your needs.
Latest News