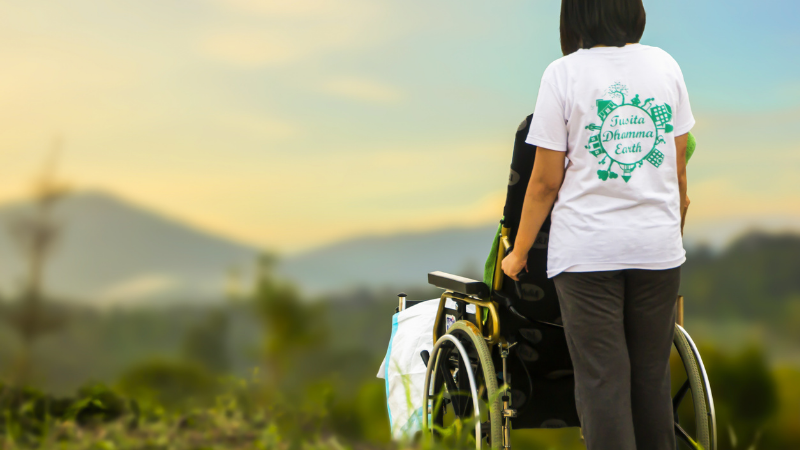 Wheelchair Accessible Trails in the UK
If you are a wheelchair user, getting out and about in nature should not be fraught with worry and stress, but this can often be the case.
When planning a day out, the trail usually has to be checked in advance for any issues it could pose to a wheelchair user and then there's the added consideration of accessible parking and toilet facilities.
There are plenty of accessible trails aross the UK that are suitable for wheelchair users, all with flat footpaths and no obstructions.
South West:
Stover Country Park, Devon
Set across 114 acres, Stover Country Park allows you to get up close and personal with nature and you can expect to see plenty of birds, butterflies and dragonflies as well as colourful flowers and trees.
Made up of marshland, grassland, heathland and lakes & ponds, Stover Country Park is ideal for those looking for a quiet afternoon walk or to enjoy a picnic with the family.
Cyclists are not permitted on the surfaced pathways, meaning wheelchair users and walkers are free to enjoy the area safely.
South East:
RHS Wisley, Wisley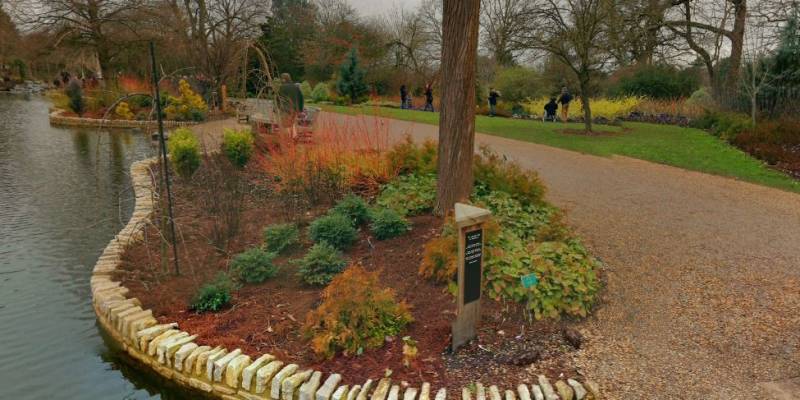 RHS Wisley are proud to provide accessibility throughout their gardens, with a recommended wheelchair route but do state that some features may be more difficult to access.
The footpath is paved and well marked out so wheelchair users should have no issues navigating this pathway.
There's accessible parking available within 200m of the garden entrance and there's also adapted unisex WC's near the entrance and catering facilities.
North East and Yorkshire:
Cinder Track, Whitby - Scarborough
As this is a 21 mile trail, the accessibility of the route may vary based on which part of the path you decide to join. The Burniston to Scarborough route is pathed and flat, therefore suitable for wheelchair users.
Be aware that cyclists are permitted to use this route, so it might be worth keeping to one side during busier times, to prevent having to keep moving for cyclists and allow you to enjoy your visit.
Northumberlandia, Northumberland
Known as the 'Lady of the North', Northumberlandia is the largest human landform sculpture that offers spectacular views across the Northumberland countryside.
The paved path weaves around the sculpture so you can really immerse yourself in the art. There's also a cafe and toilet facilities as well as a car park.
North West:
Tarn Hows, Cumbria
Located near to Coniston in the Lake District, Tarn Hows has an accessible pathway which offers fantastic views of the tarn and further afield.
The circular route is around 2 miles and should take no longer than 1 hour to get round. You will start the trail at Tarn Hows car park.
The pathway is gravelled, but well trodden so a wheelchair should have no issues accessing this route. Alternatively, the National Trust at Tarn Hows allows you to rent a scooter which is more durable than an everyday wheelchair.
Midlands:
Sandringham Estate, Norfolk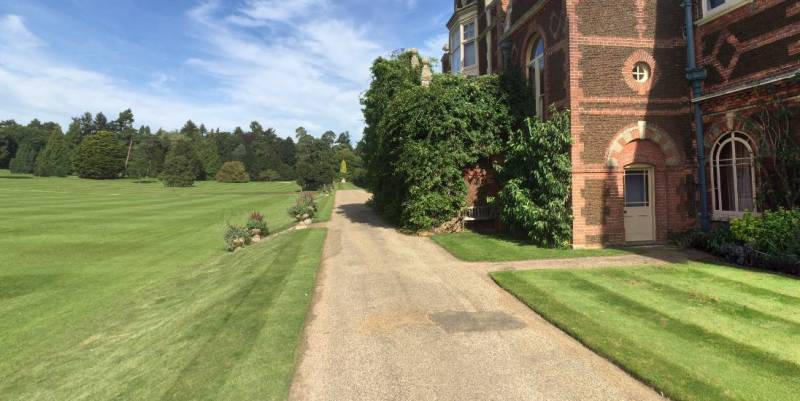 The Royal Sandringham Estate makes it as easy and stress free as possible to visit if you are a wheelchair user.
With accessible parking and even a free shuttle bus directly to the gardens, accessing the gardens and estate is easy and safe.
Some of the paths may be unsuitable due to the weather, but within the 214 hectares, there's plenty of routes to find.
Scotland:
Pollok Country Park, Glasgow
Packed with heritage and listed buildings, Pollok Country Park is ideal for those who want to get out of the hustle and bustle of the city and enjoy some greenery and animals in their natural habitat.
With plenty of accessible paved paths, Pollok Country Park is suitable for wheelchairs. At times, vehicles will be denied access on weekends, but this does not include Blue Badge holders.
Wales:
Millennium Coastal Path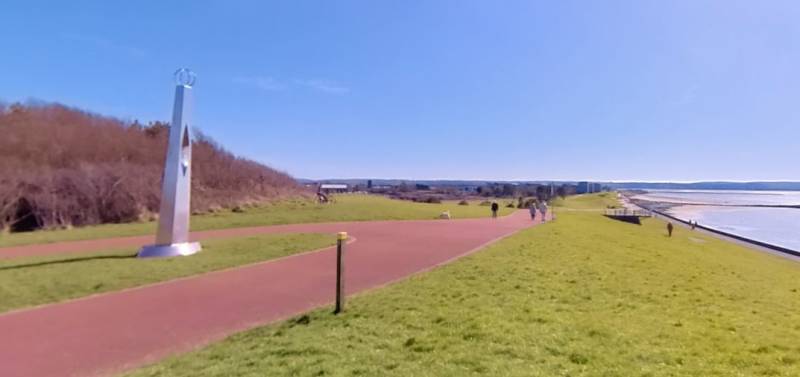 Popular with cyclists, the Millennium Coastal Path is perfect for those looking for a route with spectacular views out to sea.
This trail goes directly from Llanelli to Pembrey passing Ashpit Ponds Nature Reserve as you go, where you'll discover a wide range of wildlife and plant life.
The full length of this part of the coastal path is 4.5 miles, so you might want to consider doing this in sections.
Being a wheelchair user should not limit you to a small selection of days out, there's still plenty to explore in places where there's suitable pathways.
If you would benefit from a wheelchair accessible vehicle to help you get from A to B, see what se have in stock and ready for you to take a test drive.
Latest News